Hi there!
Have you ever had to complete a workplace inspection using paper and pen and on about, say page 30, thought, "There has to be a more efficient way"? We sure have!
In 2009, I was working as a Fire & Life Safety officer for a commercial office building in downtown Toronto. Every month I had to complete routine workplace inspections and reports. The paperwork associated with the inspections was 60+ pages and that was if everything was in working condition. If a deficiency was found, the result would be countless emails and reminders to various colleagues until the issue was finally fixed.
Sound familiar...?
After bringing up my frustrations with friends we decided to do something about it. Being tech nerds, we came up with the idea of an inspection app.
Suddenly, Tap Report was born! —The primitive version of it at least.
After thousands of hours of hard work and lots of trial and error, our solution has evolved over the years to become what it is today.
We're super proud of our solution and truly believe that it revolutionizes the workplace inspection industry. Which, let's be honest, needed to be brought into the 21st century!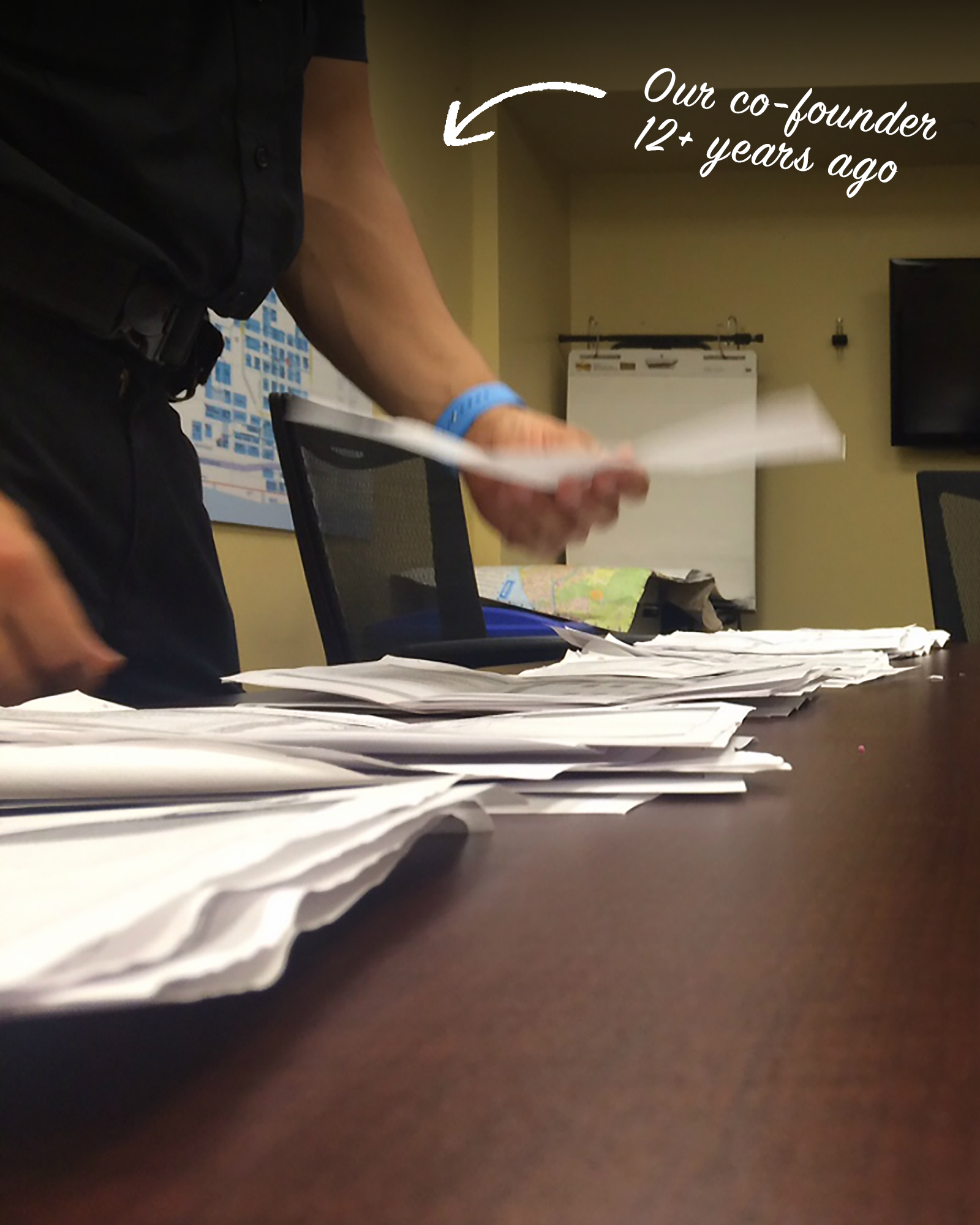 "Tap Report provides great feedback that we didn't have before. We can take that feedback and make informed staffing decisions. It's user friendly and easy to navigate. I also like the support provided from the Tap Report team."

Warren Fletcher

Allied Properties
"The level of reporting has increased. Guard activity is monitored while performing compliance based audits and inspections, be it for Health and Safety or Life Safety purposes."



Christian Carter

First Gulf
"The automatic e-mails are a good gut check to ensure the first aid stations and daily patrols are being completed. More findings are being reported due to less missed inspections."



Michael Goss

Oxford Properties
We're here to help!
We're friendly and available to chat. Reach out to us anytime and we'll happily answer your questions.
Drop us a line
Where we are
Office Address
181 Bay St, Brookfield RPO Box 30004
Toronto, Ontario
Canada